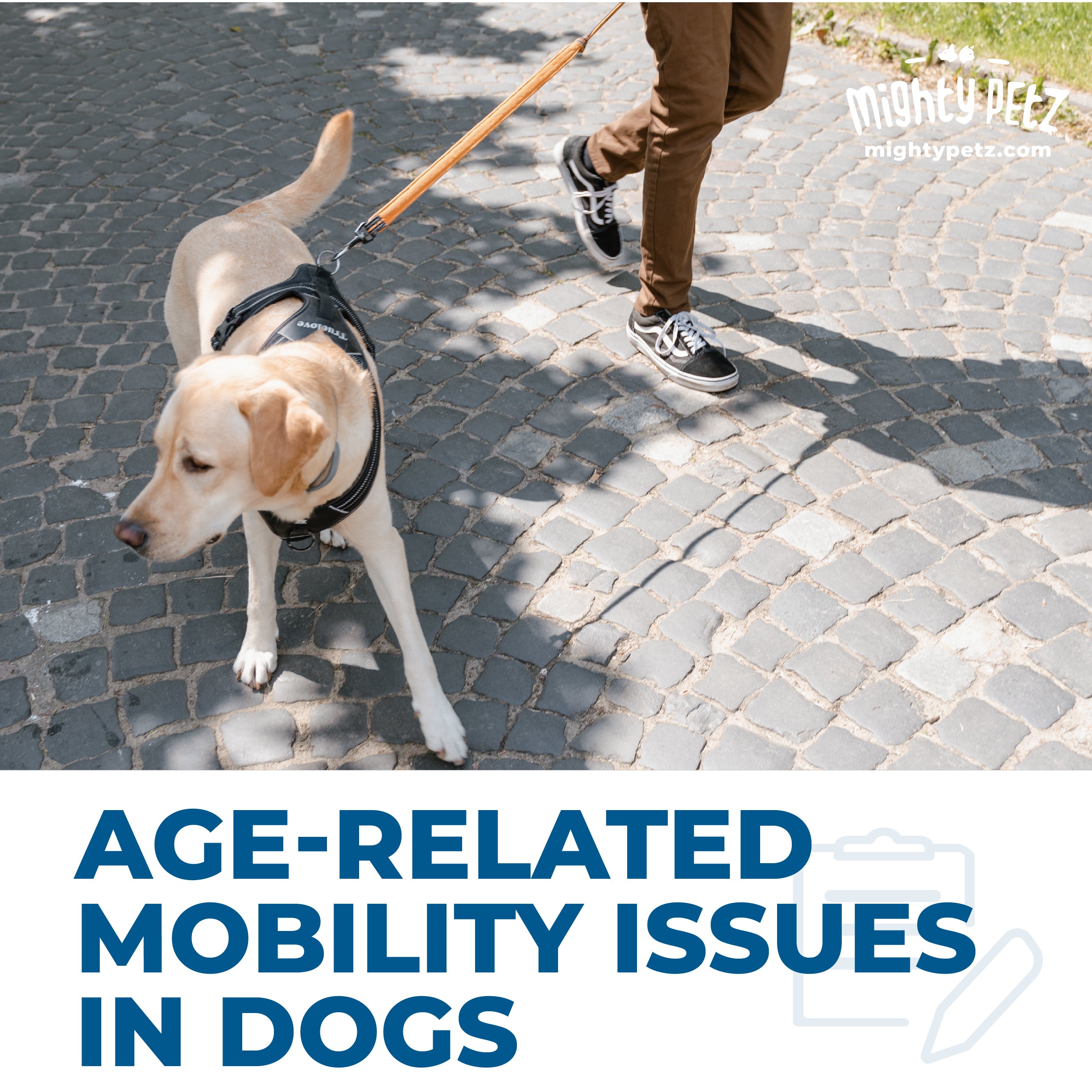 Age-related mobility problems in dogs
Dogs tend to be prone to age-related hip&joint issues. These health problems affect your pup's quality of life and limit your shared activities. Some of the symptoms your fur baby can start exhibiting are:
🔸 Decreased activity.
🔸 Decreased range of motion.
🔸 Difficulty or reluctance in rising, jumping, running, or climbing stairs.
🔸 Swaying, "bunny hopping" gait.
🔸 Grating in the joint during movement.
🔸 Loss of thigh muscle mass.
Thankfully there are options to improve mobility.
When it comes to "home methods", your vet may recommend the following to support your dog's joint comfort & mobility:
1- A good Supplement
A good dietary supplement, especially one rich in Glucosamine and chondroitin. We recommend Mighty Petz 10-in-1 MAX Hemp Hip & Joint, specially formulated to keep dogs active and happy well into their golden years.
Advanced Chewable Formula contains 2.5 x More Glucosamine, 2 x More MSM & 1.75 x More Hemp Seed per chew than other leading brands + 7 other mighty active ingredients.
2- Physical Therapy 
Pups with hip problems may benefit from physical therapy.
3- Weight Reduction
Extra weight can put stress on the joint and cause discomfort so it is recommended that you try to reduce your dog's weight to help relieve that pressure.
What is your experience with age-related mobility issues in dogs? Let us know your story in our My Pet Is My Family group on Facebook.