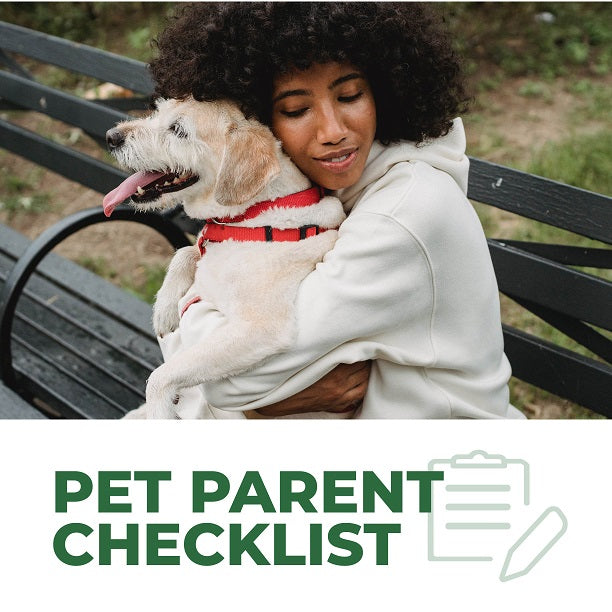 Pet Parent Checklist
Being a responsible pet parent takes a lot of effort but it's also very rewarding. As a dog owner, there are some instructions you should follow to keep your fur baby healthy, safe, and happy! 
HERE's A CHECKLIST TO HELP YOU OUT!
✔️ MICROCHIP ALL YOUR PETS TO ENSURE THEY'RE FOUND IF EVER GET LOST



TAKE TIME TO TRAIN YOUR PUP
✔️  PLAY WITH YOUR DOG AS OFTEN AS YOU CAN 
(10 to 15min at a time is a great place to start).
✔️  MAKE DOG-WALKS A FREQUENT ACTIVITY 
✔️ PICK UP YOUR DOG POOP






✔️  BRUSH THEIR TEETH


✔️ BRUSH YOUR FUR BABY
✔️ WASH THEIR BED 
✔️ GIVE THEM HEART-WORM, FLEA, AND TICK MEDICATION 
✔️ CLIP THEIR NAILS AS INSTRUCTED BY YOUR VET 

✔️ TAKE YOUR DOG TO THE VET FOR CHECKUPS ANNUALLY OR EVERY 6 MONTHS FOR SENIOR DOGS
✔️ SCHEDULE DENTAL CLEANINGS IF NECESSARY