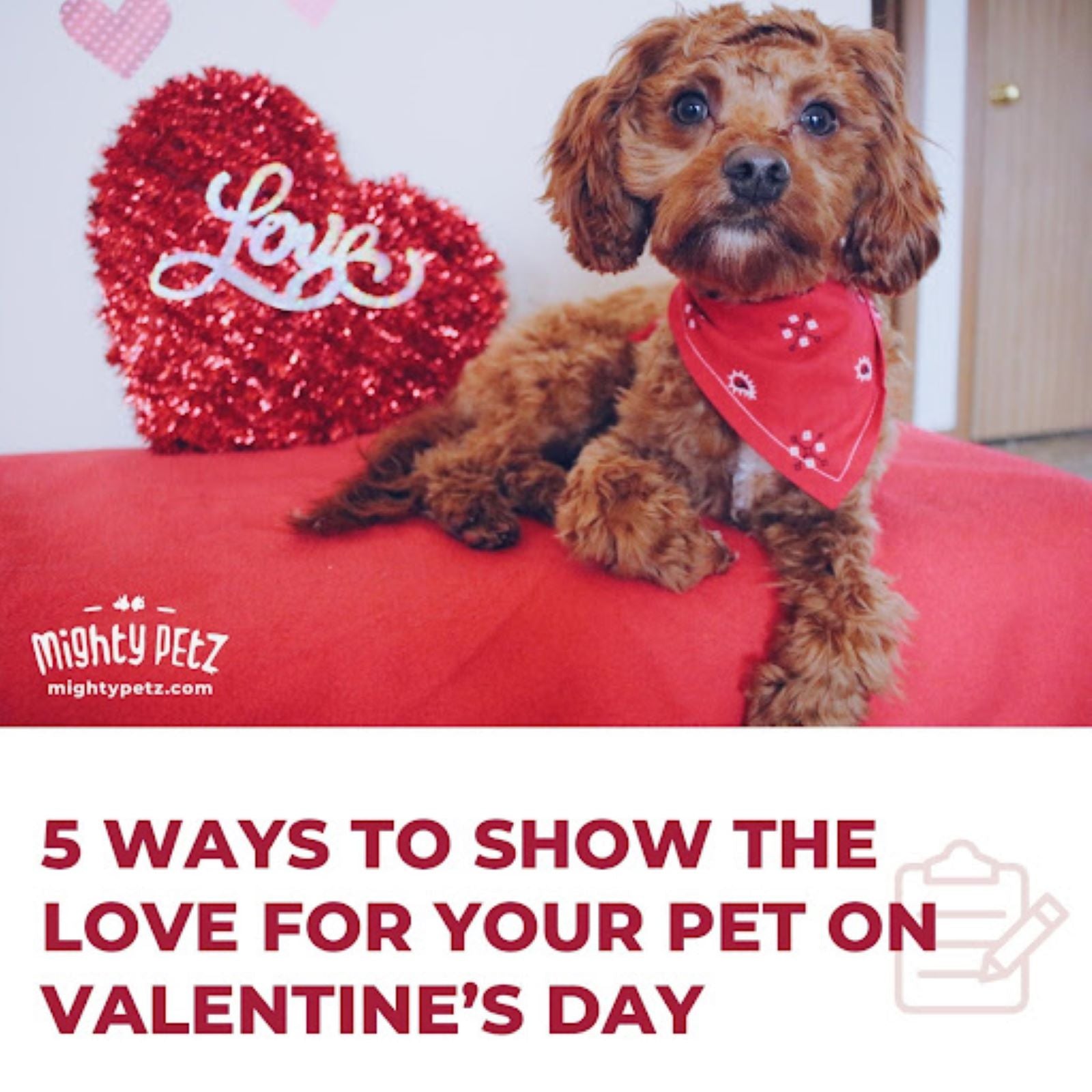 5 Ways to Show Your Love for Your Pet
February is the month of love and with Valentine's Day right around the corner, we're sure you're already planning to show how much you care about your loved ones through gift-giving, romantic getaways, unforgettable experiences, etc... But how will you celebrate the love you have for your fur babies? IF you haven't thought of anything yet, no worries! We have some great ideas for you! 
1 - Adopt a furry friend they can play and bond with, a great idea especially if you leave home for extended periods of time. 
2 - Buy your pet a new toy to love, run after and retrieve. This is a great exercise for indoor pets and means you can spend time playing together. 
3 - Spend extra time with your pet, teach them a new trick!
4 - Take your pet to the vet for a check-up for preventative healthcare (Show them how much you love them by taking care of their health!)
5 - Get your pet microchipped! It will ensure they can be easily identified if they get lost or separated and always come home to you.